Abilene Computer Repair Service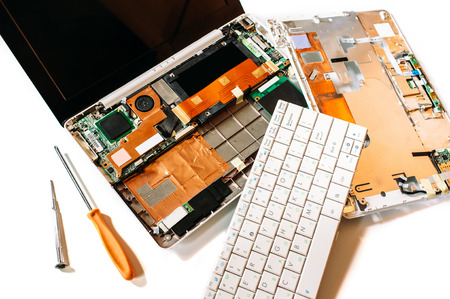 Needing a computer repair or laptop repair can leave you in a frustrating position. For those who rely on their computer to make a living or simply have important documents or family photos, being without your computer can be stressful. Which is why we at iPhone Medix strive to provide rapid, reliable, and honest service with any and every visit.
Free Diagnostics When Your Computer is Broken
We always begin with a cost-free diagnostic examination to determine what is causing your problems Once the issue has been identified we will determine the best means to fix the problem. Then we will present you each option so you can decide what fits your budget and timeline.
Expert Computer Repair Services
Whether you need an Apple Computer repair, PC repair or you own any other brand of computer, we know how to fix it. Our expert technicians have experience with all major brands. With modern technology constantly evolving, we make sure to keep up with and always be knowledgable of every make and model of computer on the market. This way, you can always feel confident knowing that our service technicians will be able to take great care of your equipment.
Low-Price Guarantee
At iPhone Medix you can always be sure to get the most for your money with our meet or beat guarantee.  If any other provider has a better offer, we will either meet that price or offer a lower one. This way you are always gauranteed not only a high quality repair but one at the best price prossible!
Regardless of any issue that may arise with your computer or laptop we can provide a swift and easy repair at iPhone Medix. We will even provide updates as to the progress of your repair to keep you free of any worry.
Contact us here if you have any questions.